Babakina indopacifica

Gosliner, et. al., 2007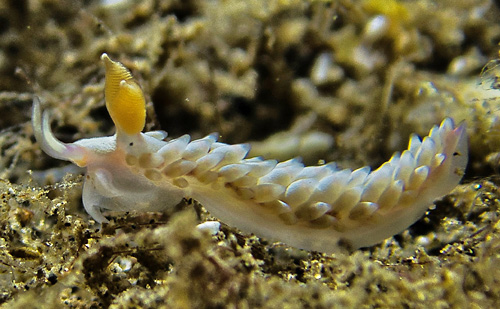 side


What appears to be an additional projection between the foot corner and cephalic tentacle appears to be a "trick of light or posture".

Photo: David Leonhardt: 7 mm: Mala Wharf, Maui; Sept. 21, 2020.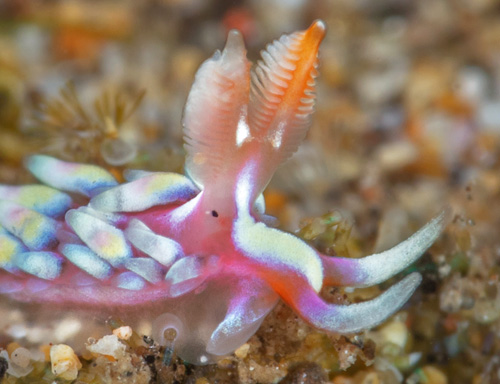 side, head


Photo:

Jenna Szerlag: about 7 mm: Ulua Beach, Maui; Jan. 9, 2023.