Baeolidia moebii

Bergh, 1888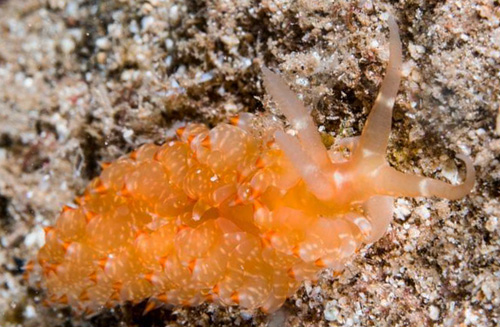 faded


shows an animal that has lost the dark pigment derived from zooxanthellae ingested/retained in the branches of its digestive gland (perhaps, due to starvation, senescence, disease...?). It probably lacked blue pigment and had some orange sheen before fading.



Photo:

Shera Chee Mercer: Pupukea, Oahu; Sept. 3, 2021.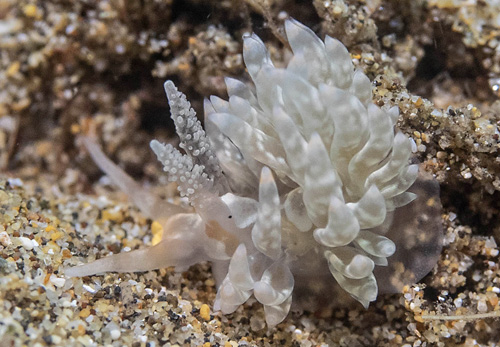 faded, no orange sheen


shows a faded animal that lacked orange sheen

Photo: Rebecca Bicker: Maalaea Bay, Maui; Oct. 22, 2020.