Unidentified Facelinid sp. #7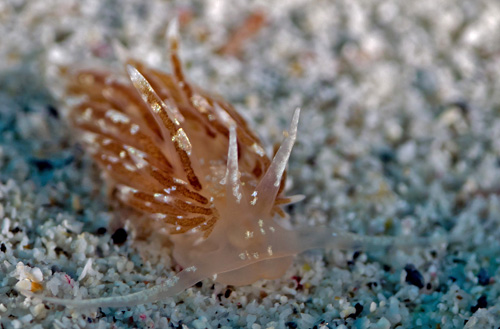 front


Although Randall Spangler said it didn't show any apparent interest in the hydroid in the second photo, perhaps the head position indicates some interest in the buried stolon?

Photo: Randall Spangler: 5-6 mm: found by Celeste Spangler; off Kua Bay, Big Island; June 3, 2017.