Verconia

sp. #4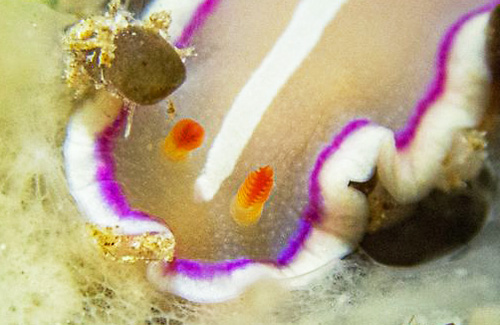 granules? (closely spaced)


shows fine granules of ambiguous nature (granules of defensive compounds, glands, surface structures?) in/on the skin of the central notum

Photo: Dominic Romer: Kona Coast, Big Island; Sept. 1, 2020.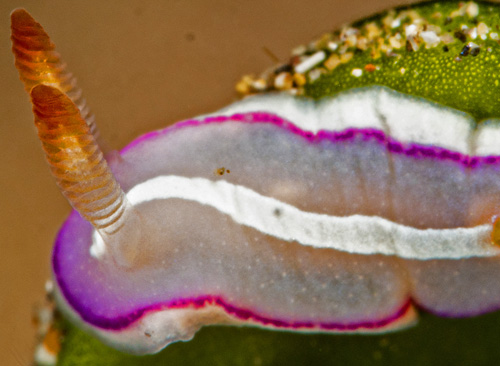 granules? (widely spaced)


shows 2nd animal (probably younger) with more widely spaced granules; also shows close-up of rhinophores

Photo: Kelly McCaffrey: 15 mm: Maalaea Bay, Maui; Dec. 27, 2021.